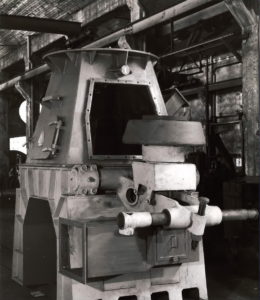 It is located in Barletta and has been grinding phosphorite for 60 years, used in the production of fertilizers.
This is the LC10 model, now out of production, but comparable, in terms of performance and dimensions, to the current EC98, our smallest model (55 kW of power for an hourly production of 8 MTPH, with fineness of around 150 microns) , but also ideal for the fine grinding of coal, petroleum coke, carbonates, talc, gypsum and oxides.
It is a significant achievement that makes us proud, the "living" demonstration of the quality of our machines and the professionalism used and the competence of our after-sales service.
Over the last few years it has been subjected to maintenance interventions with the restoration of mechanical components in new generation materials and optimization of the control system, thanks to which we have improved the efficiency of the plant in terms of production capacity and energy consumption.