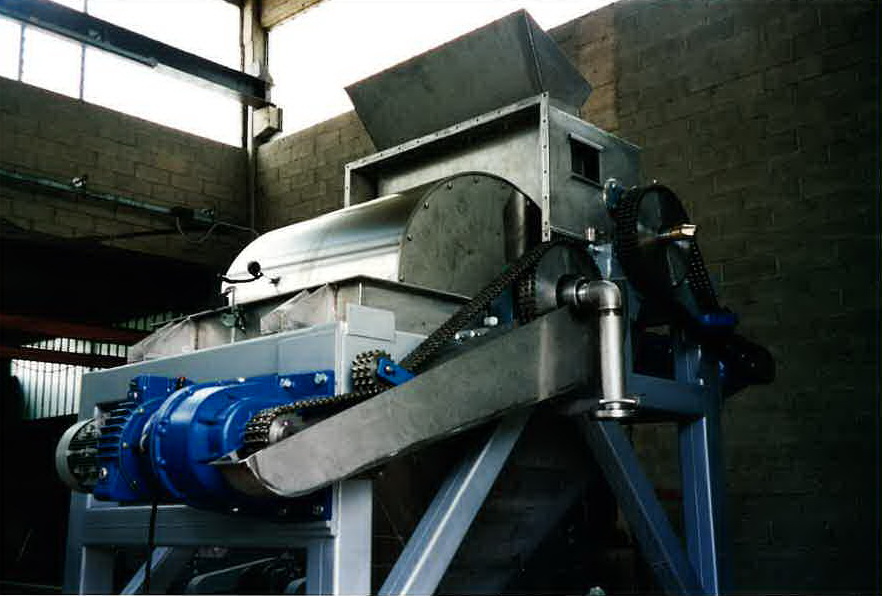 Our flaking machines are used in production processes which require ingredients in a liquid state to be solidified and subsequently reduced to flakes, for example certain components used in the preparation of washing powders.
The liquid is fed in a controlled manner by gravity over a completely smooth, rotating cylinder fitted with a water cooled sleeve. On coming into contact with the external cold surface of the cylinder, the product solidifies almost instantaneously.
The solid layer, which is now distributed uniformly over the surface of the cylinder, is removed by a fixed finger blade, positioned close to the roller surface, which faces the infeed direction, and has a dual function, of both removing the solidified product, and reducing it to flakes.
The flakes are discharged by gravity.
The flaking machine may be either of the single or double roller type, depending on the throughput required and the plant layout. It is available in various sizes depending on the required throughput.