Calcium carbonate (CaCO3) is the calcium salt of carbonic acid which at room temperature appears as a white solid and is created by the reaction H2CO3 + Ca(OH)2 = CaCO3 + H2O; it is the main component of marble.
When heated or placed in contact with acid substances, it behaves like other carbonates, decomposing and releasing carbon dioxide.
In nature, calcium carbonate is present in variable percentages in different types of rocks called "carbonates" such as travertine, marble and limestone rocks in general.
It is present in every home as "limestone" as dissolved in water for civil use in different quantities determines its hardness and is responsible for the limestone deposits that everybody knows well.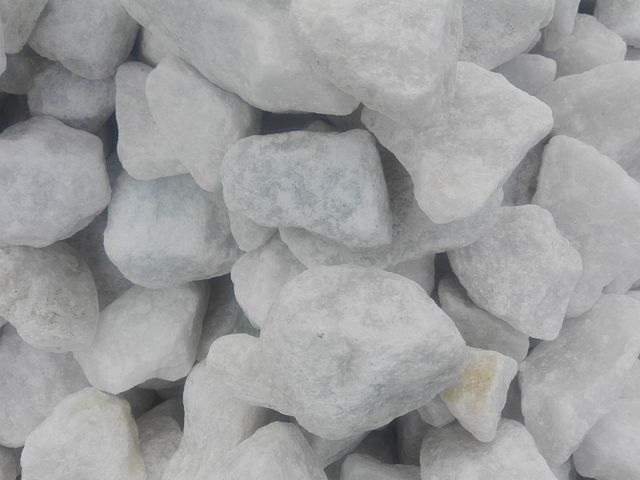 It's widely used in many fields: from the chemical industry to civil construction, from paper production to pharmaceutical companies, from agriculture to livestock.
In the chemical industry it is used in extrusion processes for PVC to improve its mechanical properties such as impact resistance and in the production of polyethylene films where it guarantees better homogeneity of the finished product while facilitating its production.
In the civil construction it is widely used for the production of paints, determining their covering capacity and ensuring anti-corrosion properties, low lipophilicity, pH stability and improvement of rheological characteristics (deformability and viscosity).
Among the most frequent uses there is certainly that related to the production of paper, where it allows to raise the Ph in the production process and at the same time is a pigment and coating material: it guarantees a high quality white, also offering economic savings allowing less consumption of fibrous raw materials, allowing the paper machine to operate at higher speeds and favoring a faster paper drying process.
Still in the paper industry, it is the main component of the so-called "stone paper", a particularly robust type of paper.
In the food industry it is used as an additive, called with the initials E170, as an acidity regulator, for its anti-caking action, as a stabilizer or dye, as well as as a supplement as a source of easily absorbable calcium essential for the good health of bones, muscles and nervous system.
In fine ground grain size, calcium carbonate is a very common additive in pharmaceuticals, as a colorant or as a bulking agent to give volume to tablets without altering their properties. It can also be taken as an antacid for gastric disorders.
The cosmetic industry also uses it extensively: toothpaste is added for its mild but effective abrasive action; it has mattifying properties for the skin and therefore added in powders, blushes and foundations.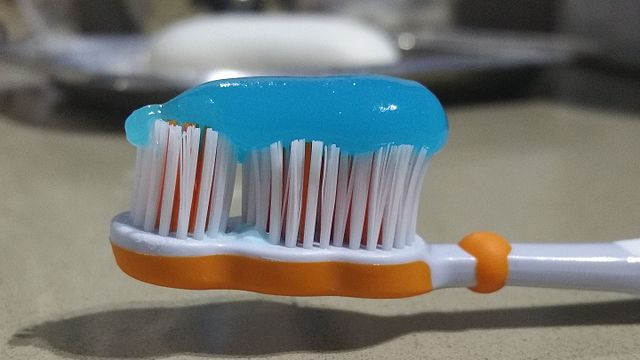 Its use has also recently been discovered in agriculture where it helps maintain soil moisture and correct its pH, to counteract the onset of fungal diseases and as a repellent against ants. In zootechnics it is excellent for littering animals in stables where it increases hygiene, facilitates cleaning, decreases the onset of dermatological diseases of livestock, reduces the use of sawdust and shavings, all allowing easy disposal as it is of an inert and totally natural compound.
In ecology it becomes part of the treatment of drinking water; it is added to lake waters or woodlands to neutralize the acidity caused by acid rain (liming); whereas sodium bicarbonate is used in the neutralization of acids present in the combustion fumes of incinerators, calcium carbonate has the function of breaking down the sulphur content in the fumes produced by coal-fired power stations, transforming it into calcium sulphate (desulfurization process), which is the so called chemical gypsum.
In metallurgy, it is used for the sandblasting of metals such as steel, aluminium, iron and copper and for processes such as the finishing and cleaning of steel works / metals stripping.
Calcium carbonate is also widely used in glass industry, for the production of white glass according to a chemical process that we can summarize as follows:
by adding silica sand to calcium carbonate (CaCO3) and sodium carbonate (Na2CO3) and melting the mixture, the following decomposition reactions take place:
Na2CO3 -> Na2O + CO2
CaCO3 -> CaO + CO2
with the release of carbon dioxide in gaseous form and the formation of calcium and sodium oxides which bind to the silica forming the calcium and sodium metasilicates, the main components of glass.
We have briefly illustrated the multiple uses and the incredible versatility of calcium carbonate.
In order to use it in each of the mentioned fields of application it must be transformed from a form of raw mineral or rock, as present in nature and worked either in flakes or in granules or in powder; the ground grain size depending on the use for which it is intended.
The raw material is coming from open pit quarries or underground mines and then sent to process plants to be crushed, dried, grinded or pulverized.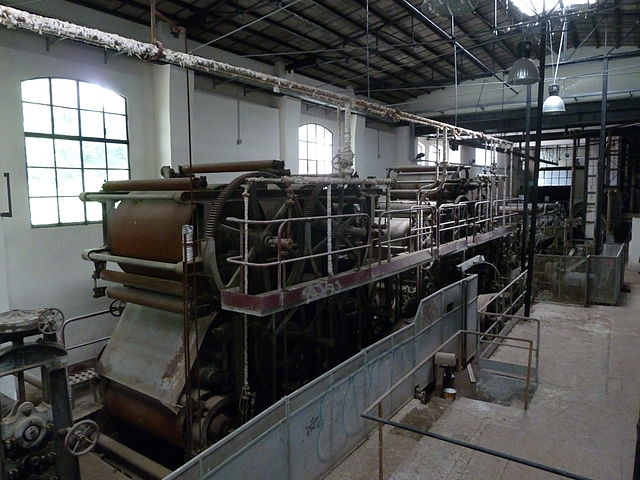 For secondary crushing, that is for infeed sizes from 0 to 200 mm, hammer mills working by impact are used; to obtain the granulate that is used in glass factories, cylinder mills are used; for final size around 100 microns the refining pin mill is mostly suitable, while for fine pulverization (40 microns), to produce calcium carbonate powder for pigment in the civil construction, the "Birullo" mill is used.