The Carob (Ceratonia siliqua L.) is a tall, evergreen plant native to the Mediterranean basin. To date, Italy represents the second producing country after Spain, with a contribution of about 26%.
Sicily, in particular the province of Ragusa, produces 70% of the Italian carobs.
The pods, which represent the fruit of the Carob, are 10 to 20 cm long and when ripe, are brownish-black, with the outer part, called epicarpus, leathery, while the pulp is very sugary.
By grinding the ripe carob beans, without seeds, a flour with precious nutritional properties is obtained: it has a low lipid content, provides complex sugars, vitamins C, E and K, B vitamins, fibers and mineral salts.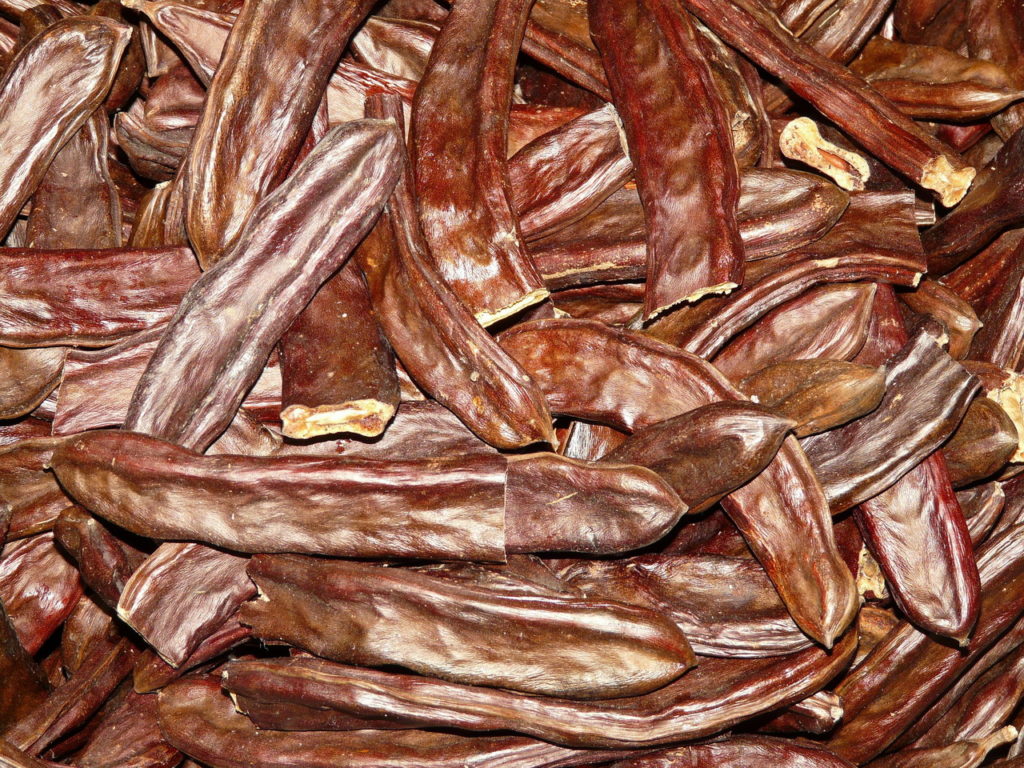 Its consumption was abundant and frequent in the southern countryside until the middle of the last century and then became mainly an ingredient in feeds in farms; lately its use in human nutrition and also in the pharmaceutical industry is being re-evaluated.
Pennati Costruzioni Meccaniche has recently supplied a carob flour producer with a plant that consists of a unit block with a screw conveyor feeding system, a vertical axis pulverizer mill (Type 520V) with dynamic selector followed by an integral precipitation filter with certification ATEX and exhausting process fan.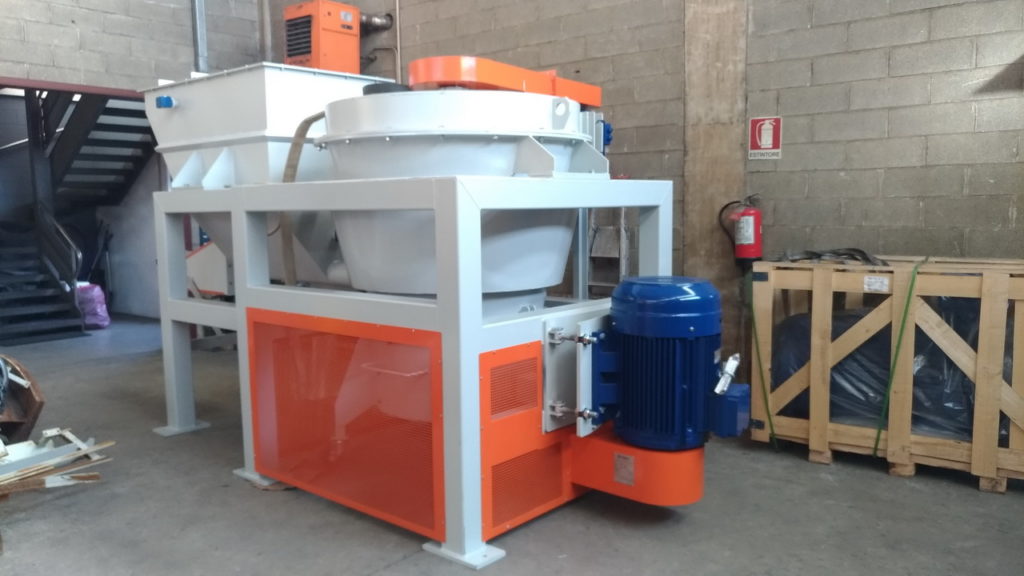 The purpose of the plant is to finely pulverize the coarsely ground (0-20 mm) and roasted carob pods; our supply is in fact part of a production line that also includes coarse grinding, roasting and bagging.
The grinding process is ventilated with automatic operation managed by PLC controlled with HMI (Human Machine Interface – touch panel) synoptic panel, while the mill is powered by a motor with 75 Kw of installed power.
It was also necessary to equip the grinding chamber with a water cooling jacket to contain the temperatures of the product during the pulverization phase.
All parts of the system that come into contact with the material are made of 304 stainless steel, suitable for processing food-grade products.
The hourly production of the plant is 1000 Kg.